This Web site is dedicated To The Gentle Giants........ Saint Bernard's. We love this breed of canine and are devoted in preserving the breed. We are very proud of the heritage of our kids and strive to maintain their strong line of pedigrees. All of our kids are AKC registered. Please feel free to take a few moments to tour our web site. Your welcome to contact us if you have any questions about our Saint's.

We regularly change our pictures out and occasional have a litter of pups to adopt out to loving forever families so, stop by often for updates. We do offer our males for Stud Service at time. Please contact us for further details.

We are located between Dowagiac and Decatur, Michigan Our "kids" have 5 acres that they can play in.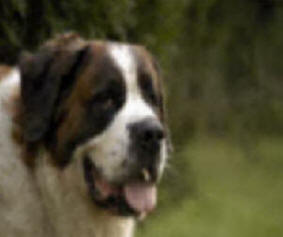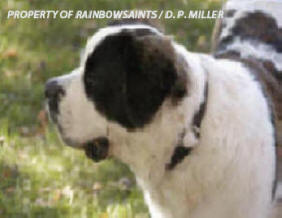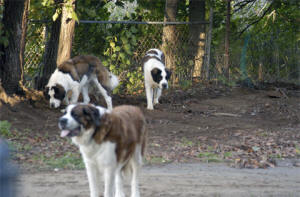 ANNOUNCMENT

We presently do not have any puppies for adoption.

It's been a year now that our Baby girl Lady Bianca Rose passed away. She lost her short but gallant battle with Lymphoma October 22, 2013. It was only 4 days from the day that she was diagnosed with a life threatening illness and rushed to the Michigan Veterinary Specialists in Grand Rapids where she was diagnosed with Lymphoma. She started Chemo Therapy that Tuesday morning and passed away Tuesday evening.


Unfortunaley, four months after we lost Lady Bianca, her daughter, Anastasia's Heaven Sent was diagnosed with advanced kidney failure. Anastasia's Heaven Sent passed away December 10, 2013 after a gallant fight with advanced kidney failure. She fought the disease for as long as she could and is now with her mother running, jumping and watching from above.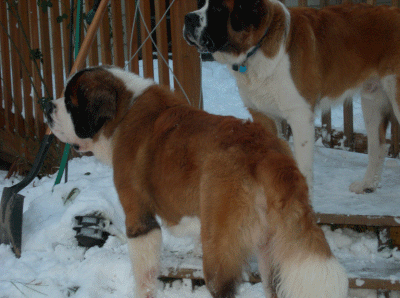 WELCOME TO RAINBOW SAINTS