Testimonials
April 23, 2009
Hi, sorry for the delay in the email. It has been a crazy week. Dozer is doing great!!! He has grown so much and he has slept through the night the past 2 nights!
He loves playing with his toys and running around. His official name will be General Dozer Knight Von Drako and I believe he will be registered in both of our names. I have attached some photos we have taken over the week.
Again, sorry for the delay. Thanks again! He is a great puppy!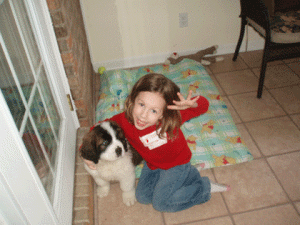 Dozer (Aries) with his newly Adopted family in Southern Indiana
---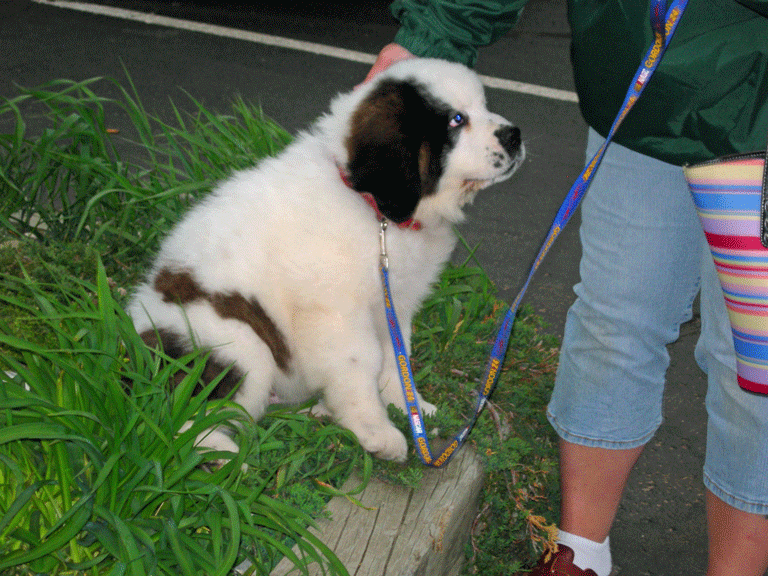 May 9, 2009

David Miller and Gene Sallee are held in the highest of standard for the quality, care, affection that you could breeders, owners, and lovers of Saint Bernard's too.

We bought Colt aka Azgard from Maggie's first litter and he is the most gentle, kindest, sweets, well behaved puppy the we have ever owned and believe me, we have owned many different breeds of dog over the years.

Thank you Gene and Dave for the care and thought that you put into breeding and than selecting owners for your puppy's.

The Morgan Family
Dowagiac, Michigan
---
Colt (Azgard) with his newly Adopted Family in Southwestern Michigan
---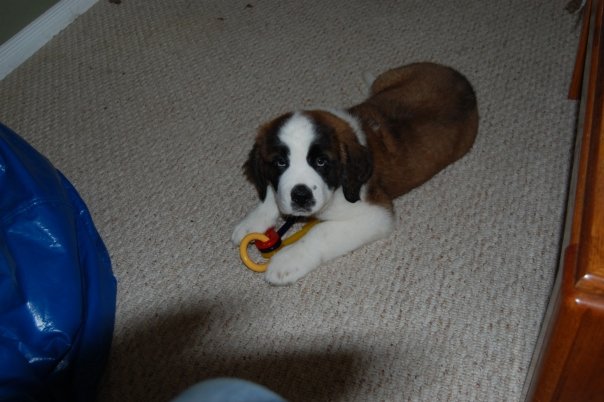 Amber with her newly Adopted family in Clinton Township Michigan
May 11, 2009
Hi,
We have named her Isabel Anne (Bella for short). You have done a wonderful job with her as she has a great personality and has been a joy. She is growing fast but am not sure of her weight. I will check at the next vet appointment in about 10 days as they will weigh her again and let you know.
Thanks Shane
Bella (Annie) with her newly Adopted family in London Ontario Canada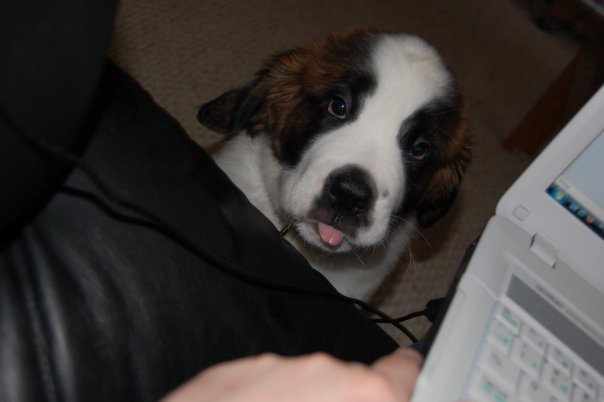 ---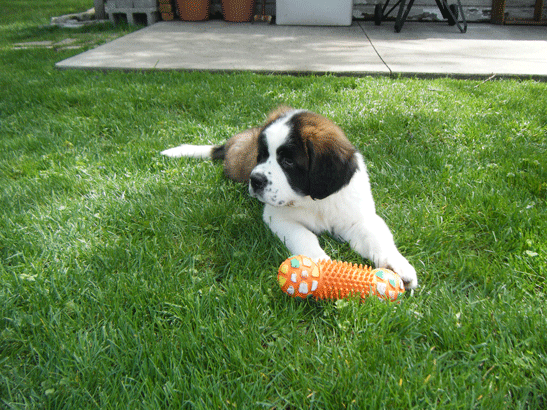 05/30/09
Amber is doing excellent she is so loving, affectionate, and fun, she is weighing in at 31 1/2 pounds. Her full name is Amber Lynn Maggie Amethyst Robinson. Gene and David did an exceptional job raising these babies, Amber is so well mannered I can't even believe it. I have had 3 dogs in my lifetime and none of them were this behaved. I'm so happy to have her in my life she is my 2nd child! LOL she is spoiled like a queen! she is Great!!
The Robinson Family
Clinton Township, Michigan
Ryan