Abbigael's Heaven Sent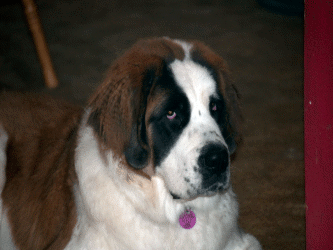 Abby
was born February 25, 2009 at Rainbow Saints, Niles, Michigan. She is the Daughter of our Mystical Maggie Mae Miller Sallee and Biger Von Drako Miller Sallee. She was born into a litter of 5.

She's growing like a weed and likes to stick her nose into anything she can find that won't bite back. Between teasing her Aunt Bianca, her Mother Maggie, Daddy Drako or her Uncle Thor, she's off running through the yard looking for things to get into and exploring.

Her name does fit.

---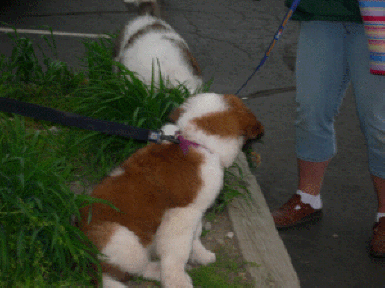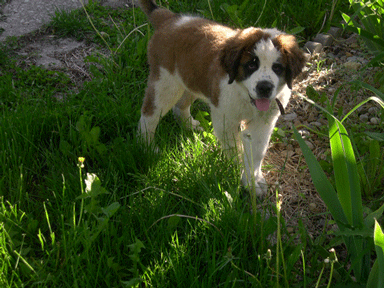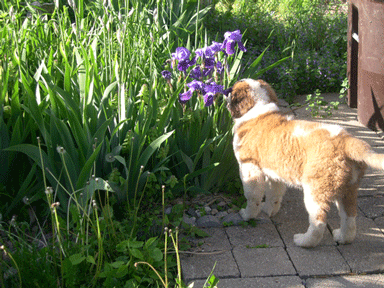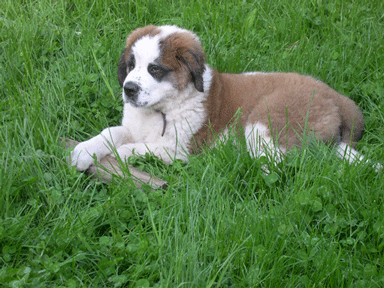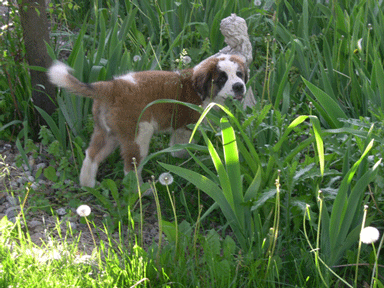 YO BRO! WHAT YA LOOKING AT ?
YA! YA! CAN'T A GIRL DO HER THING WITHOUT A BUNCH OF PICTURE TAKIN'
OOOOO, THESE ARE PERTY. I WONDER IF I CAN EAT THEM !!
HUM, I WONDER WHAT'S GOING ON OVER THERE. OH, IT'S UNCLE THOR. MAYBE I CAN GET HIM TO CHASE ME AROUND THE YARD
WHERE'S MOM AND DADDY! I WANT TO PULL ON THERE TAIL SOME MORE!