Rainbow Saints Golden Treasure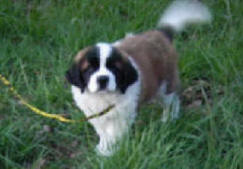 Treasure was born on January 29, 2012 . This little Golden Treasure weighs in at 140 pounds now. She has grown like a weed and she is a real "Daddy's Girl".




---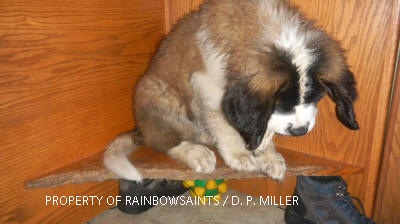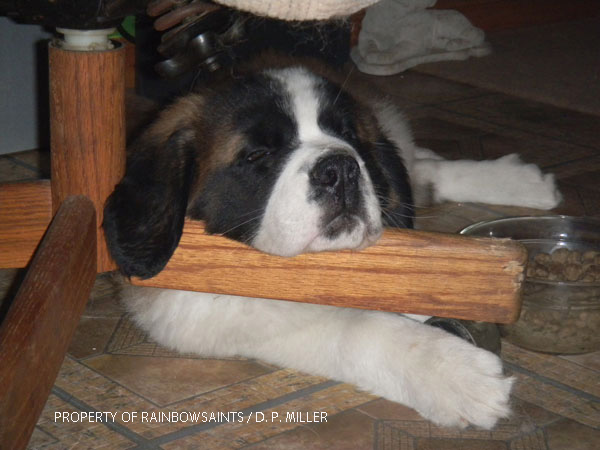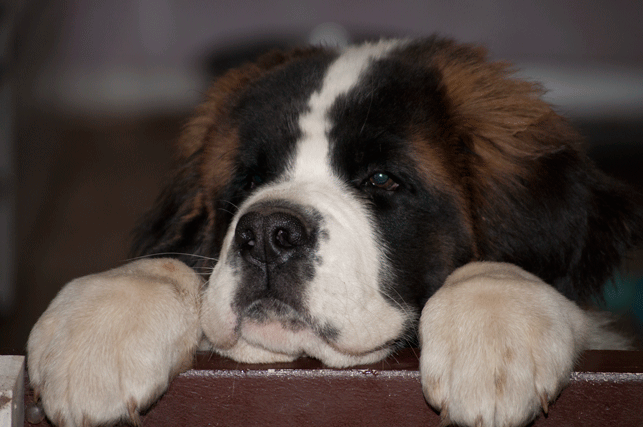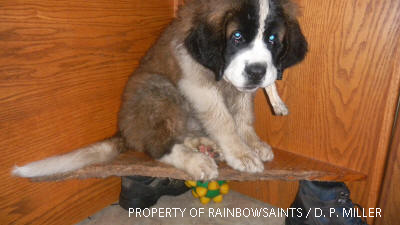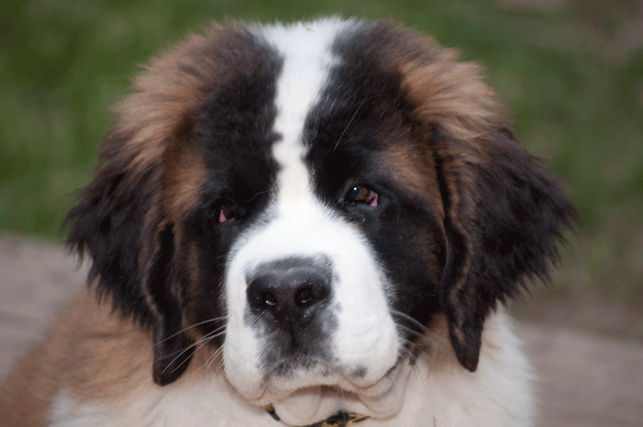 HUM! I SEE DADDY'S SHOE, I WONDER WHAT IT TASTES LIKE OR SHOULD I BURY IT!
HEY EVERYBODY! DON'T FORGET ABOUT ME
I THINK I'LL CHEW ON THE RAW HIDE INSTEAD OF DADS SHOE.
I'M SO TIRED. THAT WAS A LONG DRIVE TO MY NEW HOME