Rainbow Saints Lady Of The Lake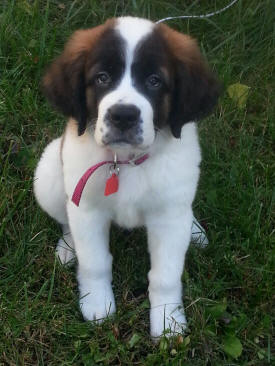 Our latest addition to the family is Lady Of The Lake. Lady was born on August 26, 2014. She presently has the energy of both Bianca and Annie put together. And, she already has the family rapped around her little paws.
She is a healthy energetic pup and her last weigh in was 78.4 pounds. She growing like a weed!



---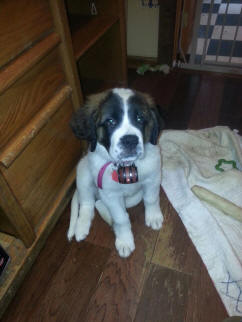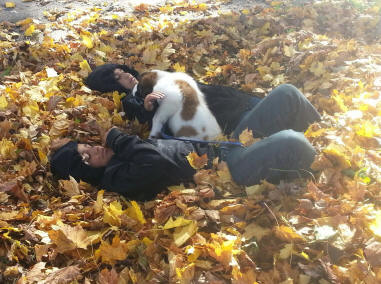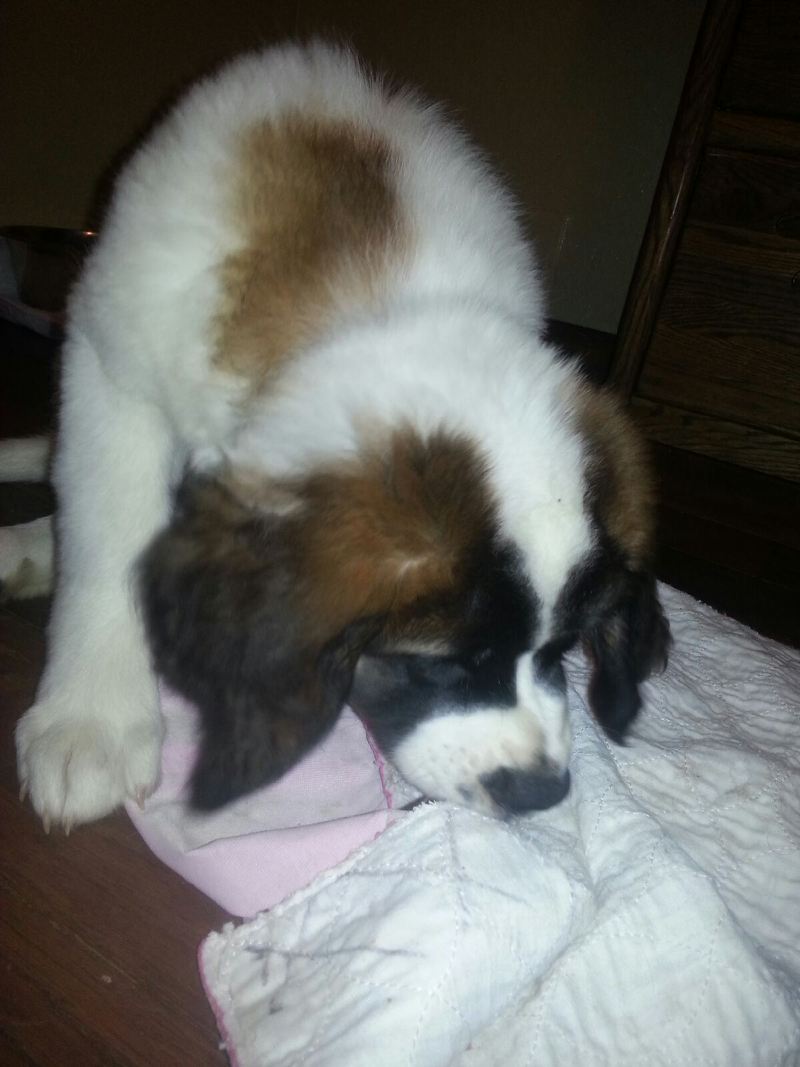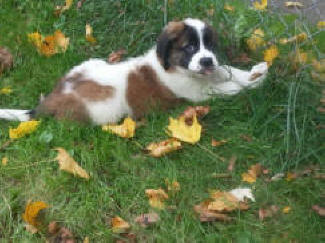 OK ALREADY. GET THIS KEG OFF MY NECK. AT LEAST YOU COULD HAVE FILLED IT!
I THINK I'LL CHEW ON THE RAW HIDE. DARN, I THINK I HID ONE HERE. ZUES!! DID YOU STEAL MY RAW HIDE?
HAY, WHAT YOU LOOKING AT. I'M TRYING TO HIDE MY BONE HERE.
I TOLD YA THAT I COULD GET YOU IN THE LEAF PILE WITH ME!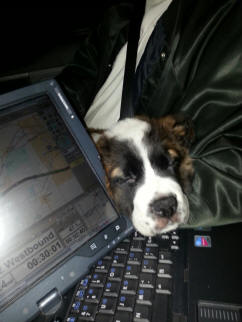 I'M SO TIRED. DAD, ARE WE HOME YET??
I'M SO TIRED. DAD, ARE WE HOME YET??
YUM, YUM. MY FAVORITE TREAT!